The Gerber Treysta® system is specially engineered to make life easier for installers of tub and shower valves, and provide the features that are required to ensure legal compliance. To ensure end user satisfaction, we understand that we must satisfy the requirements of the installers of our products as well as providing the highest quality and value possible to users. The Treysta® tub and shower valve system features:
Revolutionary Vertical Inlets
Treysta's vertical inlets allow for maximum flexibility in the wall, and can install next to a stud in PEX applications greatly reducing the need for re-framing.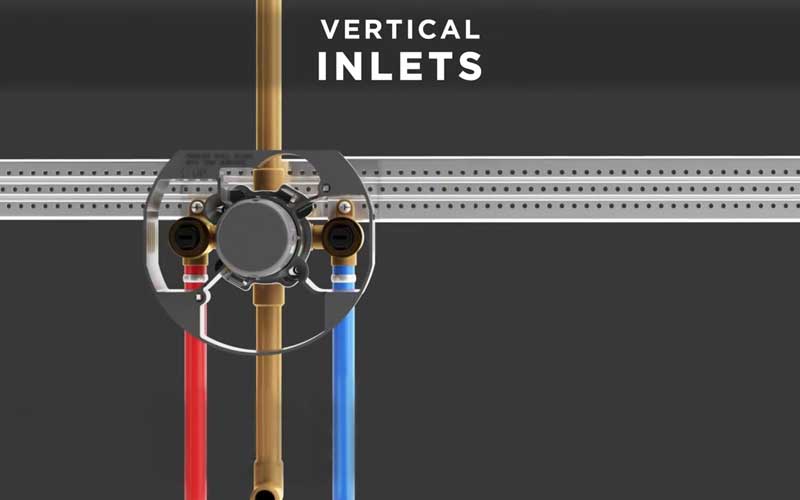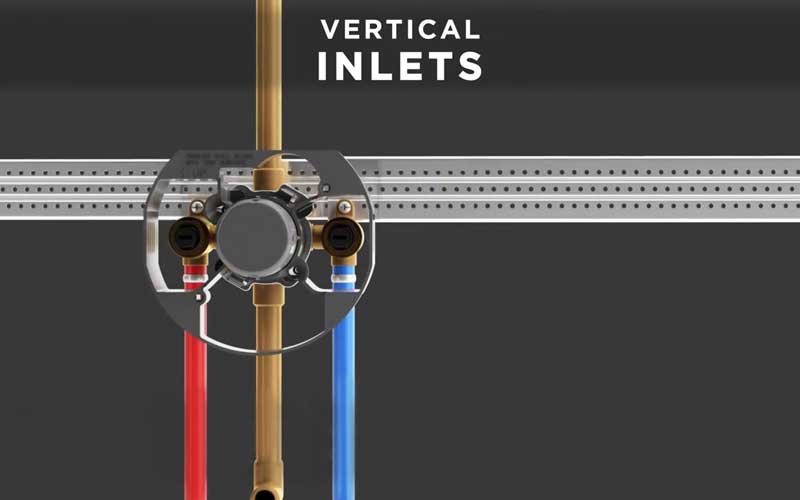 Installation and Pressure Testing
The unique, reversible test plug accommodates full system tests, as well as hot, cold and cross-flow tests.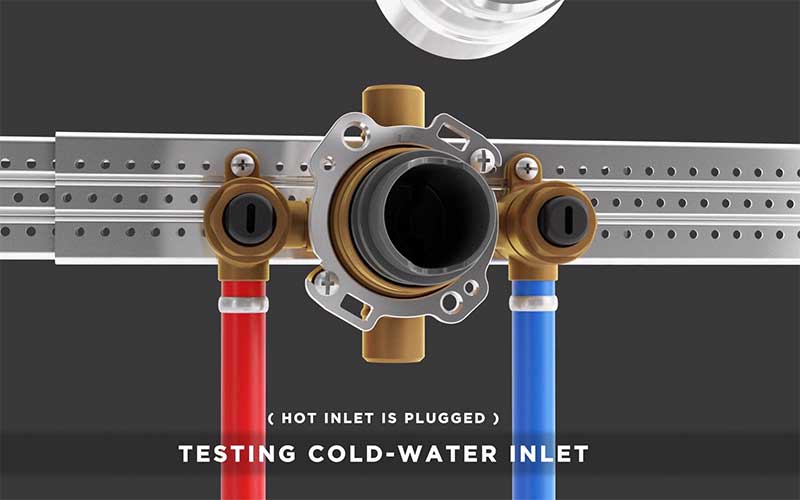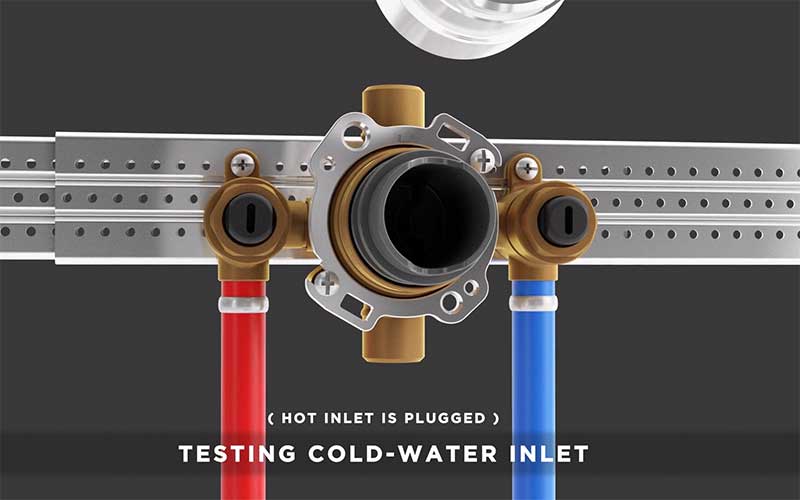 Easy Access for Adjustments
Units share a common platform that make Treysta® suitable for all types of installations and are manufactured in complete units that can be fitted immediately without lengthy preparation or specialist skills. We make life easier for installers, and this makes our products more reliable for customers as there are fewer mistakes or breakages caused by faulty installation.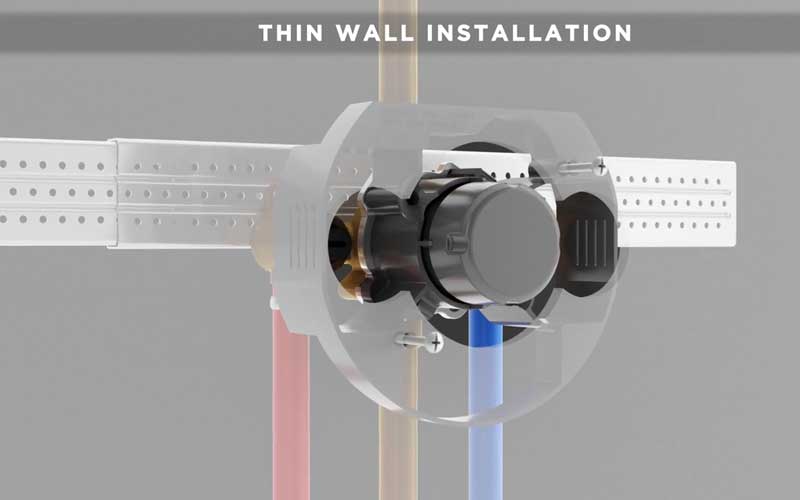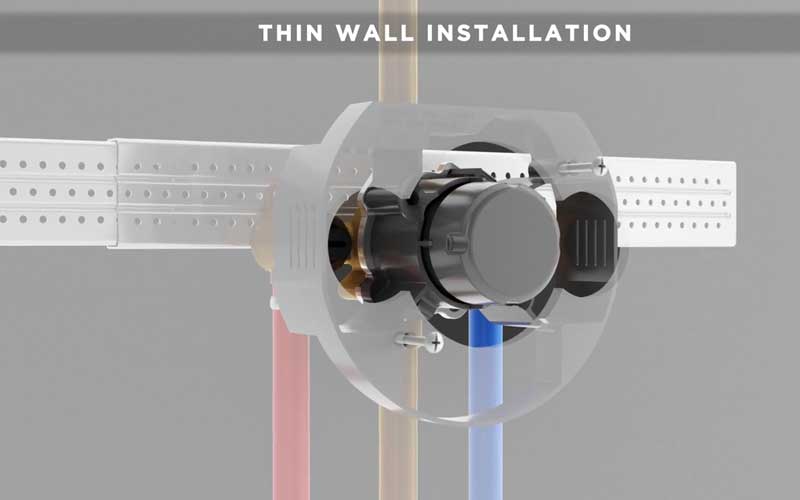 For more information about beautiful Gerber kitchen/bath products, please visit Gerber site.