The touchless faucet decreases the risk of touching faucet and help maintaining the faucet surrounding clean. Downsize your cleaning effort for a hygienic and comfortable bathroom.
Smart sensor design
"Touch free" operation for better bathroom hygiene
Easy installation mechanism provides a clean and clutter-free under sink space
Adjustable water temperature
Eco friendly & Power saving
IP67 water proof power box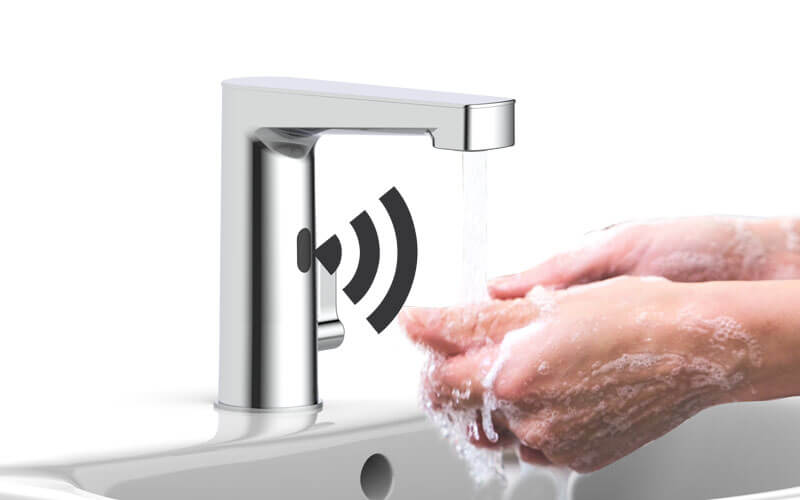 ECO Friendly & Power-Saving Technology
The Innovative power-saving circuit design features low energy consumption that requires only 4 AA batteries to power and replace the batteries once approximately every two years.
Smart DesignFeatures
Sensor activates precisely that prevent any interference from the environments (such as light, dust, radiation and water droplets).
Automaticaly shut off water after running for 3 minutes to avoid possible water waste.
Low battery indicator to remind the user to replace the battery.
Adjustable sensor activation distance from 5 to 18 cm with optional remote control that allow more installation flexibility.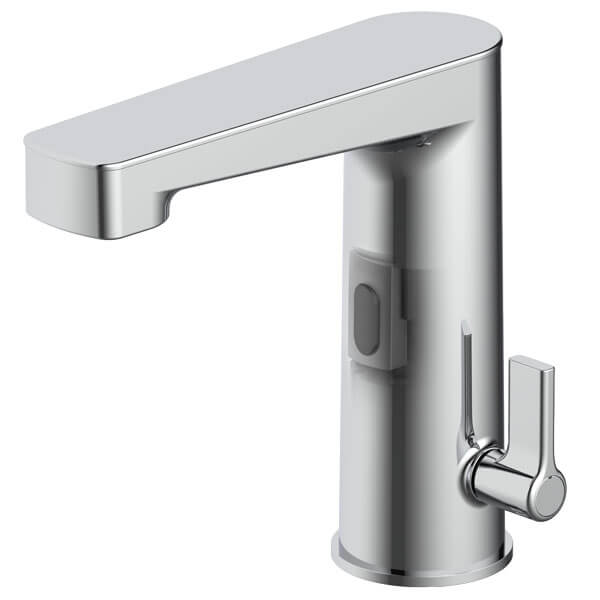 Easy Installation & Maintenance
The solenoid valve and sensor were integrated in the faucet that eliminate excess wire and connection under the sink. It is easy for installation and maintenance, provides a clutter-free under-sink space.