Our innovative engineering of flushing systems for maximum effectiveness and efficiency is found in our PowerClean™ and QuietClean™ designs.




These demonstrate how Globe Union excels in finding innovative solutions to traditional problems in toilet design. Toilets are probably the single product in our manufacturing sector that cause the most issues. This is because they combine the requirement for faultless and reliable operation with the need to be connected to essential pipework.
Connections to water lines must not leak and waste lines must be kept clear by efficient flushing that meets official and legislative requirements. Solving these problems alone is a challenge, but we must also consider the quality of experience for end users, and the requirements for hygienic cleaning and maintenance. At Globe Union our researchers have evaluated the specific reasons for these problems and developed innovative design technology to overcome these challenges.
Our innovation in toilet design focuses on the four most important features:
Effective flushing
Ease of cleaning and maintenance
Water economy
Quiet, splash-free and hygienic operation
Because of our innovative design features, our products easily exceed the strict testing requirements of the US Environmental Protection Agency.
Effective Flushing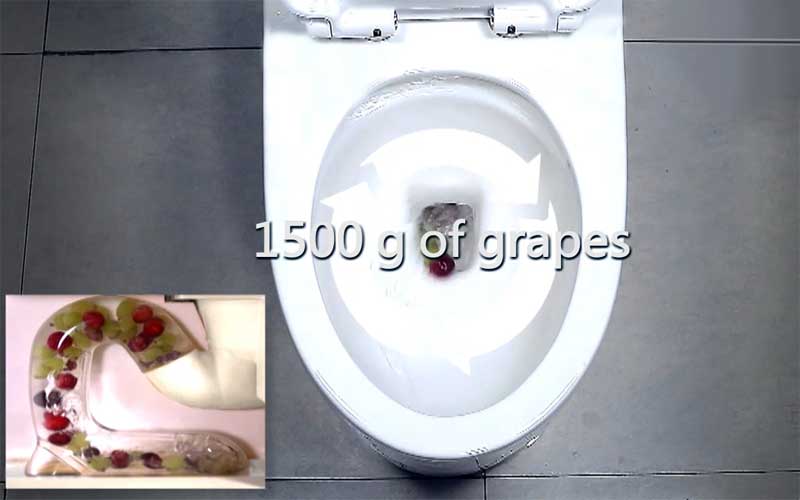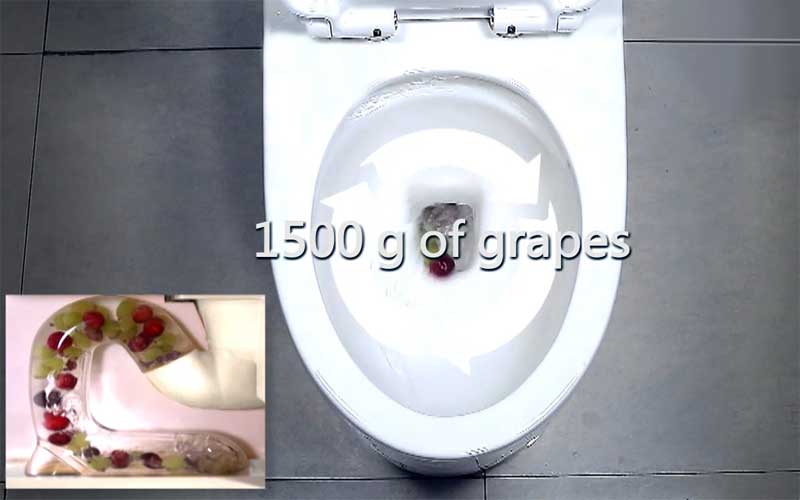 Our QuietClean™ gravity vortex flushing system uses a single powerful jet to direct the water flow, and this ensures the toilet bowl is cleaned effectively when flushing. We use a larger valve in our patented system and an innovative spiral channel to direct the water. This makes the water flow up to four times as fast as it does in traditional designs. Our quick action 3" flush valve is combined with the reliability and efficiency of our Fluidmaster® fill valve. Our PowerClean™ flush system provides exceptional power (1000g Map Score) to prevent clogs inside and outside the bowl, superior bowl clean (99.9%) to prevent double-flushing and a drain line carry distance of 60 ft. (55% further than code requirements).
Water Economy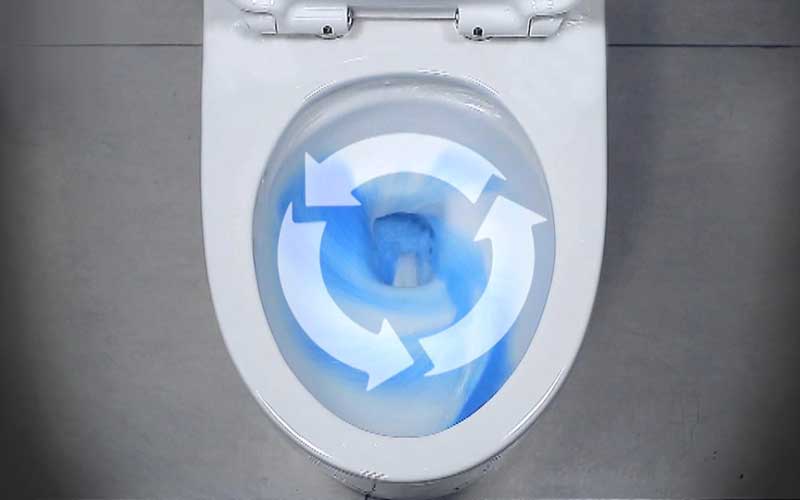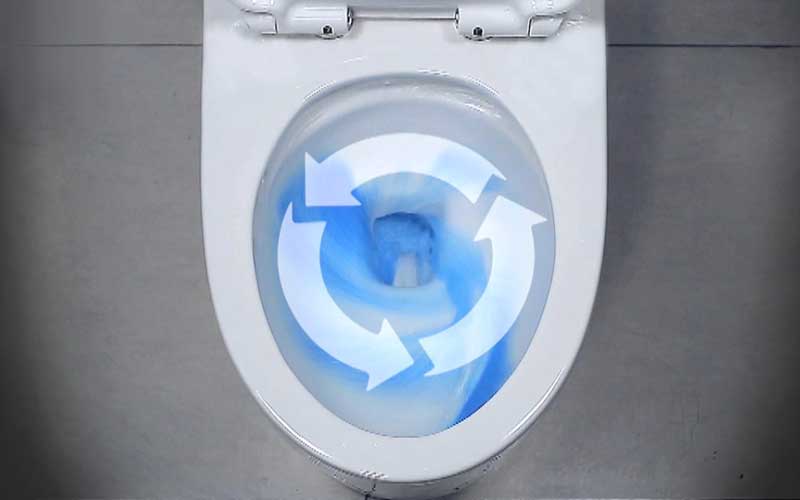 Careful design and excellent engineering enable our toilets to flush very effectively but use 20% less water than comparable products. This is a significant benefit in water saving. Our Gerber products featuring PowerClean™ and QuietClean™ require only 1.28 gallons per flush (4.8 litres), while providing a cleaning effect superior to the products of all other manufacturers in this class.
Ease of Cleaning and Maintenance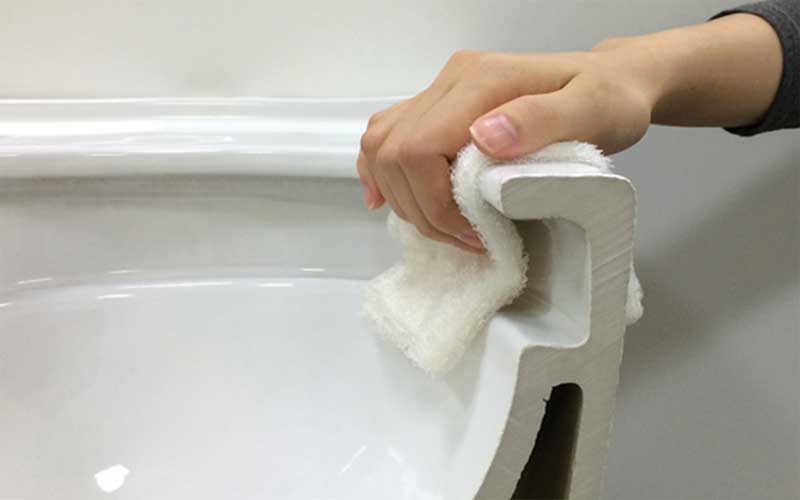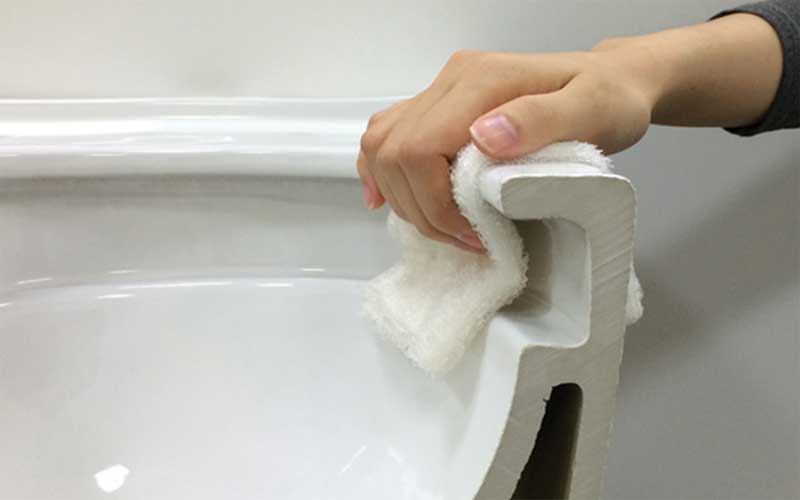 The smooth channels of our innovative design have no closed spaces or edges and are easy to clean. Our QuietClean™ high pressure flushing system clears the toilet bowl very effectively and hygienically, reducing cleaning requirements and removing unpleasant odors. The high flow rate also helps to keep the waste pipes from the toilet clear of blockages.
Quiet, Splash-free Operation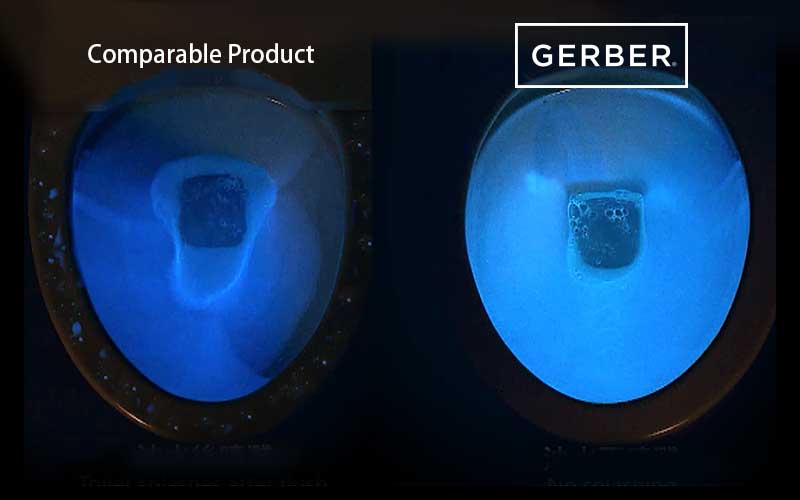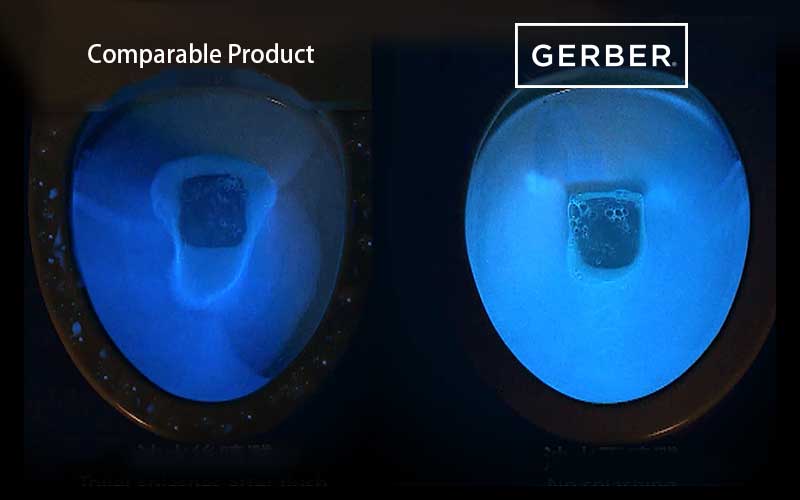 QuietClean™ system is less than half the noise level of comparable products manufactured by our competitors. Users prefer quiet flushing for privacy, and this is an essential innovation for installations in the home or in commercial premises such as hotels and restaurants. The smooth flow of the vortex flush also generates negative pressure, which stops water splashing and draws odors away with the water flow. This makes the toilet more hygienic and pleasant to use than traditional models.