PJH's Bathrooms to Love brand has launched 'ALIGN', a new wall-hung modular bathroom furniture range with a unique full wrap-around fluted design.
Featuring soft horizontal fluting, the units offer a seamless look with fully textured fronts and sides, as well as a fluted wrap-around pull-out drawer box. With handle-less drawers and doors, the fluted ALIGN range offers quite a rare yet refreshing new look that will appeal highly to discerning consumers.
Available in three on-trend matt lacquered finishes; Matt Willow Green, Matt Mineral Grey and Matt Cotton, the range consists of basin units and a tall unit, opening up to reveal practical storage space with premium linen-effect lined interiors. Basin units are available in a choice of two widths (600mm or 800mm) with the option for a sit-in white ceramic basin or colour-matched worktop and choice of washbowl.
Julie Lockwood, Bathrooms to Love, said: "Our furniture collection is constantly being refreshed to keep ahead of trends, exploring different textures, colours and features. ALIGN is an aspirational range with its innovative wrap-around drawer box and seamless soft fluting that adds wonderful texture and a pleasing play of the light."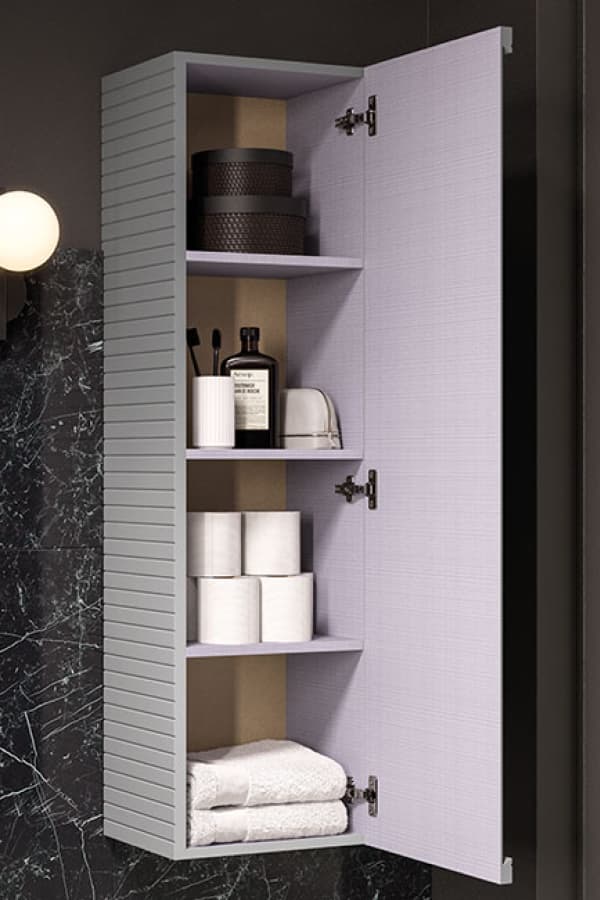 For more information on any other beautiful bathrooms to love inspirations, please visit bathrooms to love site.