WOODRIDGE, Ill., January 16, 2023 — Gerber® Plumbing Fixtures, a manufacturer of tried and true, high-quality kitchen and bathroom plumbing products for the last 90 years, is delighted to announce updates to its Parma® kitchen and bath collections.
"While retaining the essence of our Parma bath and kitchen collections, we've refreshed some design elements and added some improved features to build upon the legacy of these enduring products," says Katie Hayes, Director of Product Management, Fittings. "Because Parma is one of our most popular lines, these updates offer a gorgeous new array for this beloved family of items."
Luxurious design enhancements were made to Parma's single handle and centerset faucets, and Roman tub filler. The new single handle pairs a unique curved spout with a slender cylindrical handle. The single handle design also incorporates the brand's new vertical lift rod for pop-up drain operation that lends to a sleek silhouette. The centerset features an updated high-arc spout and a longer shank platform to accommodate thicker countertop surfaces. Single handle and centerset sink faucets are offered with either touch-down or standard pop-up drains for quick installation. The Roman tub trim kit's arched spout complements the collection's faucets. For added functionality and a value-driven option, the collection's newest tub & shower trim kit includes a tub spout with a diverter. Parma bath items include sink faucets, tub & shower and shower-only trim kits, handshowers, accessories, and more, for a full-room solution. With curves in all the right places, the Parma collection brings true beauty to the bathroom at a great price point.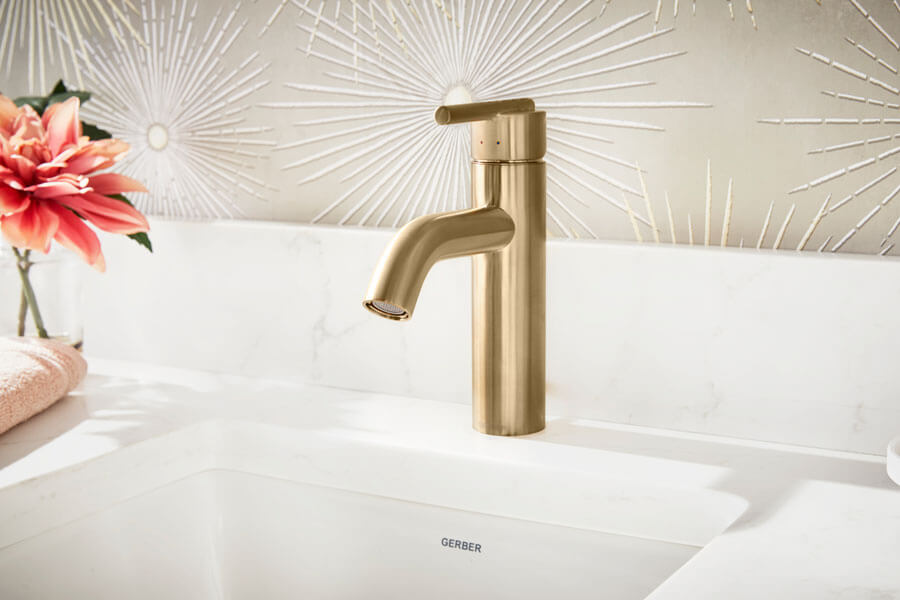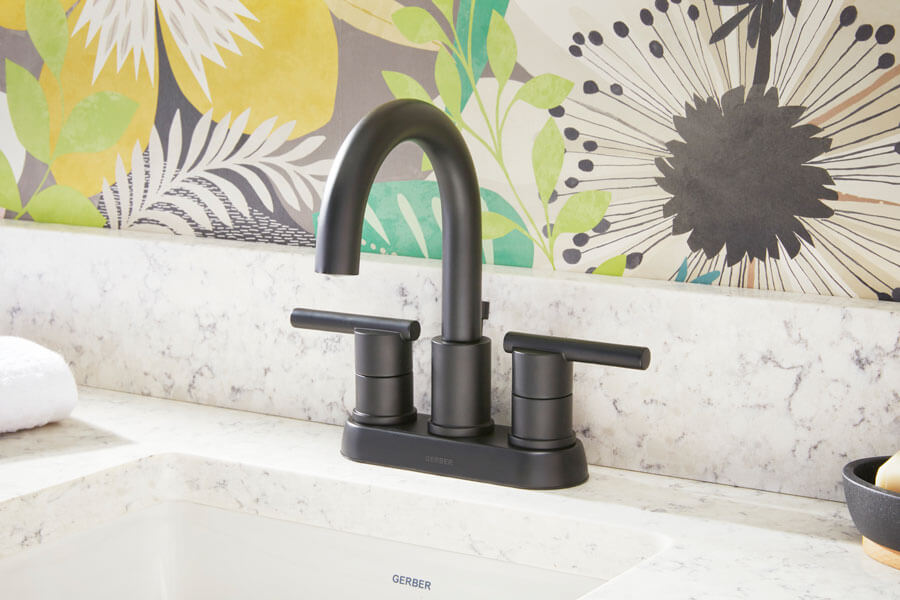 Just added to the kitchen lineup, the Parma Pre-Rinse Single Handle Spring Pull-Down Kitchen Faucet offers a professional, chef-inspired design that looks great in any kitchen. Offering a modern flair with minimalist details, this model combines a high-arc spout embellished with a spring detail that gives kitchen décor a lift. The functionality is enhanced with a convenient pull-down sprayhead that extends cleaning reach to make cleanup easier and a Grip Lock® weight that keeps it securely in place. Additionally, this ergonomically designed sprayhead features a toggle button that quickly switches from steady stream to powerful spray for heavier rinsing. The Parma kitchen collection includes many faucet options, including bridge, bar, and pull-down faucets, as well as a pot filler. Offering timeless style and flawless function, the Parma collection gets things cooking.
Bath faucets are available in Chrome, Brushed Nickel, Satin Black, and Brushed Bronze. Kitchen faucets are offered in Chrome, Stainless Steel, Satin Black and Brushed Bronze. Brushed Bronze features Gerber's ultra-durable Permanence® finish.
For more information about beautiful Gerber kitchen/bath products, please visit Gerber site.