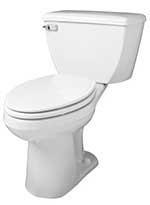 At Gerber, we take important steps to conserve the environment. We have engineered our Ultra Flush and Ultra Dual-Flush toilet models to be highly water efficient. As a result, our designs use 30% less water than the standard toilet.
As well as our advanced toilet technology, Gerber flow reduction technology in our faucet designs saves the environment without affecting performance, and enables us to maintain our high quality production values.
Our Commitment to Green Values
We have a strong focus on green solutions for both commercial and residential applications. Yet, while we strive for sound, environmentally-friendly practices, we do so without sacrificing the quality, performance and affordability that has long been associated with the Gerber brand.
It is easy to see our commitment to green values in our sustainable way of manufacturing:
we recycle and treat the waste water from our labs and production processes.
we only use energy saving lighting and heating in our buildings, including low carbon natural gas for heating systems instead of coal.
To reduce landfill, we recycle our production waste into raw materials for re-use by our business partners.
Watersense for a Sustainable Future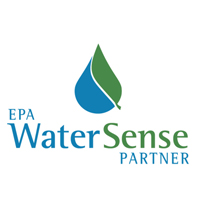 Gerber is a proud EPA WaterSense partner. WaterSense is a voluntary partnership program sponsored by the U.S. Environmental Protection Agency for sustainable use of water. Our product range meets WaterSense quality requirements. This means we can achieve significant water savings for the whole product life-cycle without sacrificing performance and affordability.
Customers are Attracted to Environmental Quality
Our innovation allows us to make real savings in our manufacturing and material technology. This means we can bring you quality at an affordable price. Customers and end-users want to see products that are designed and manufactured to add sustainable value. Our commitment to environmental quality offers our Gerber clients an attractive selling point for increasing sales to their customers.
"Green" Standards and Good Value
Gerber brings the new industry "green" standard into homes. We use sustainable manufacturing processes to create our plumbing products, and customers see this value when Gerber products are installed in their bathrooms and kitchens.